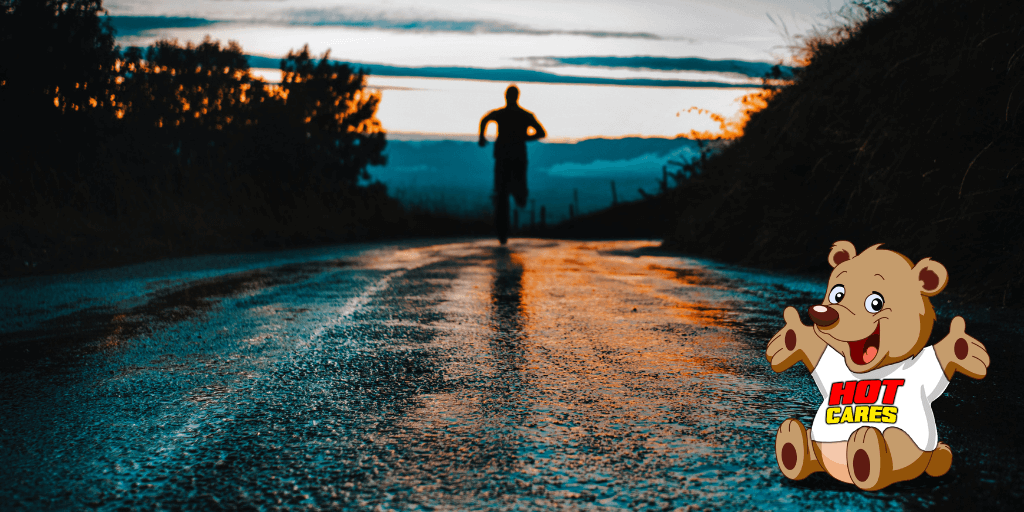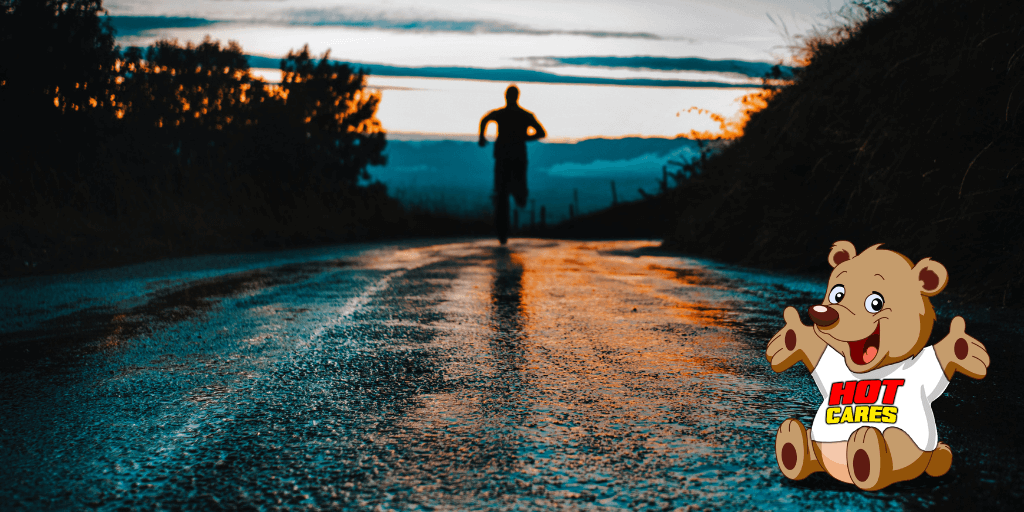 Running is hard enough!
Just ask HOT 102.7FM's Dylan Rogers who is constantly telling us how much work goes into training, getting fit, and then getting strong enough to take on the Comrades Marathon, which he's doing for the very first time this year to raise funds for Hot Cares.
So, the concept of running blind, never mind running a marathon or half-marathon blind, just blew us away, and that's what happened when we were contacted by Brigid Jaucot.
"My husband and I participated in the Wanderers 21km Road Race with Discovery Vitality and happened to meet blind runner Rethabile Taunyane at the start of the race," said Brigid. "He was filtering his way through the crowd towards the start line without any support and this prompted my husband at the last minute to act as his guide runner, given that he had no-one with him."
Following their discussion during the run, Frank was taken aback to hear of Rethabile's struggles and how difficult it was for him just to get to the race, let alone having to get a taxi there the day before to get his race entry.
"He is totally blind, unemployed and pre-Covid had sponsors who helped to cover some expenses to allow him to participate in races but is now struggling and battling to even raise the taxi fare to get home after races," said Brigid. "He is such a positive guy and generally goes to races alone and always finds someone who will assist him and run with him."   
Brigid and Frank desperately want to help Rethabile in any way they could, and this really resonated with us at Hot Cares.
"If you can help in any way, we would be so grateful, and maybe this could be the start of making a difference in this gentleman's life," said Brigid.
Hot Cares pulled in Dylan and the Joburg's Hottest Breakfast Show team of Tony, Bunny, Simon and Johnny, and they surprised Rethabile with a phone call to give him the good news that Dylan would be taking him shopping!
Hot Cares will be purchasing Rethabile a new pair of running shoes and kit, as well as contributing towards his transport to and from his next few races, as he completes his Comrades preparation and takes on the 'Ultimate Human Race'!
Rethabile is an absolute inspiration and I'm sure many of you agree. So, if you would like to make a donation towards Rethabile's running, please email info@hotcares.co.za.