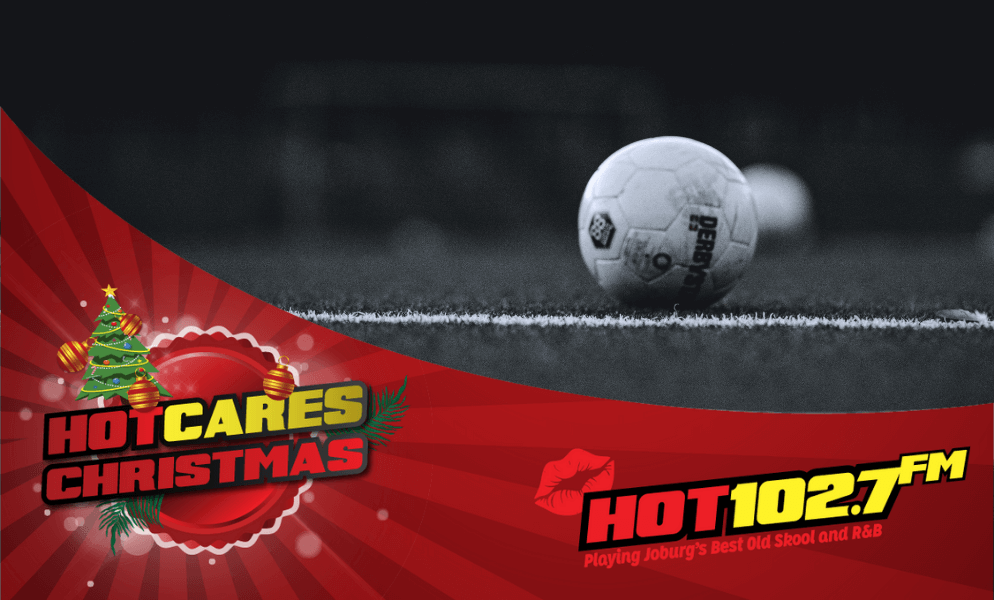 HOT Cares Christmas Puts Community Hero First This Festive Season
The tourism industry has been one of the industries most affected by Covid-19 and the resulting lockdowns, so it's no surprise to hear hard-luck stories from people in that sector.
Charmaine Banks has such a story, but it's also an inspiring one.
"All our lives were turned upside down in March 2020 and for the last 21 months we have been given constant blows, ranging from lockdowns to riots, our biggest source markets being closed off, travel bans etc. Our team members have had to sacrifice their time, mental and physical health, and above all, trying to stay motivated on reduced salaries," says Charmaine.
Her story concerns a colleague, Andile Sibande, who despite taking a 50% pay cut last year, took it upon himself to start a soccer club for youngsters in his community to keep them motivated and out of trouble.
"He is really passionate about soccer and making a positive impact on the lives of these boys," says Charmaine. "Starting this club was just Andile's way of drawing on his own passion and continuing to give back to his community, despite losing half his salary."
It's not as though Andile doesn't have other commitments. In fact, he has a little boy called Lwandle, who is an absolute star and recently walked off with five awards at his school. But, Andile has been struggling to pay his school fees.
"I'm desperate to see what I can do to help – hence my request," says Charmaine. "He's just a brilliant dad to his beautiful little boy and an all-round inspiration. I completely understand that you are probably inundated with requests from community members who have experienced a lot of devastation this past year, but for me, personally, this is such a feel-good story."
The Hot Cares Christmas team agrees and we want to do what we can to help Andile, particularly with him putting his community first, despite the pay cut and his difficult financial position.
With that in mind, we will be providing Andile with R10 000 towards his monthly expenses.
If you would like to nominate a worthy recipient for the Hot Cares Christmas, get in touch with Hot Cares at hotcareschristmas@hot1027.co.za.