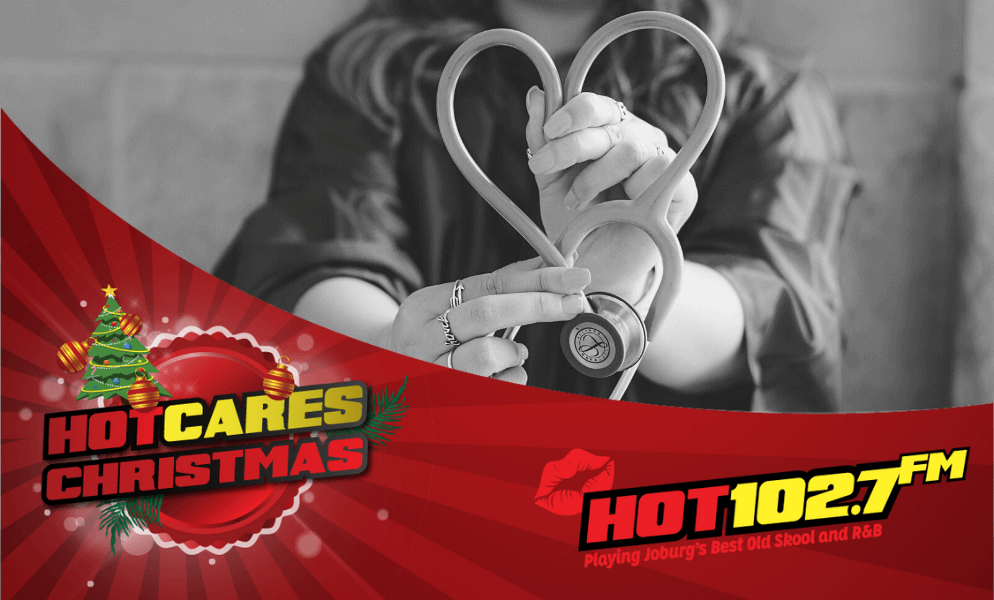 HOT Cares Christmas to Ease the Pain of ICU Nurse Thanks to Close Friend
The Hot Cares Christmas team has been blown away by the number of stories that have reached us from friends and family, putting forward the cases of those close to them, in a bid to ease the pain – be it physical, mental or financial.
Suzan Blackstock got in touch with us with such a story.
It concerns her close friend and fellow ICU nurse, Kim Decsi. They've known each other for 20 years and have worked together for some time, but for the past 18 months Kim's health has deteriorated and she is unable to work. 
Sue takes up the story.
"From being a vibrant nurse, she is now unable to walk or leave her house due to her severely-swollen legs," says Sue. "The doctors don't know what the cause is, and because she can't work, she is reliant on the charity of others for food and assistance at home. All the years I've known Kim she has always been a very generous person to others. Now she is unable to do anything for herself without the assistance of others."
Unfortunately, as a result of her condition, Kim's legs have developed cellulitis and need to be elevated as much as possible, which she can't do unless she lies on her bed. According to Sue, she's in constant pain, which also makes it difficult for her to walk without assistance.
"She is mostly bedridden, with the result that her mattress has collapsed and she is unable to sleep properly," says Sue. "She is unable to sit for long periods on her bed with her legs down, otherwise the swelling just gets worse. She is isolated from the rest of the house, as there is nowhere for her to sit to elevate her legs when she is able to move around."
Sue's wish this Christmas is for Kim to get a new mattress and a chair, or at least something that would lift her legs while she's sitting. 
"Please, if you are able to help her, I would be very grateful," she says. 
It sounds like Kim has had a rough time of it and the Hot Cares Christmas team would like to at least ease some of her pain, particularly as Kim has spent many years working as an ICU nurse and looking after others.
Hot Cares Christmas is fortunate to enjoy a strong relationship with the good people at Ecomed Medical and they have offered to help Kim with the following:
new bed
reclining chair
wheelchair
extra "goodies" for Christmas
a nurse to visit and assess any other needs she may have for her condition, to ease her pain
If you would like to nominate a worthy recipient for the Hot Cares Christmas, get in touch with Hot Cares at hotcareschristmas@hot1027.co.za.