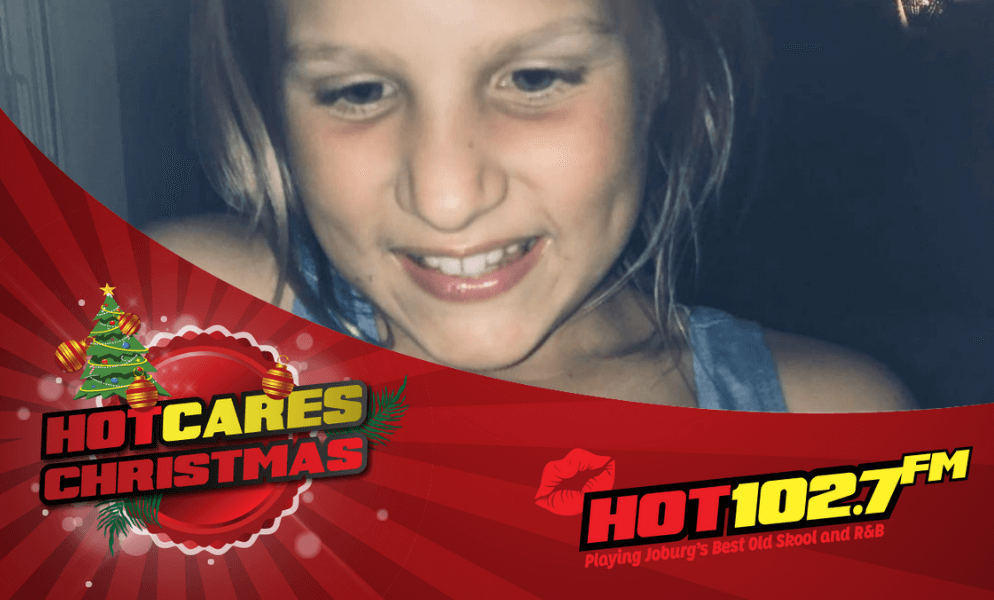 Hot Cares Christmas Makes Up Operation Short-Fall for 13-Year-Old In Need
Rigid and Recalcitrant Talipes Calcaneovalgus is a congenital deformity of the foot and effectively is a condition that presents as the opposite of 'club feet'. 
It can be very painful and it's something 13-year-old Madison (Madi) Peacock was born with and has had to live her whole life with.
The Hot Cares Christmas team was made aware of Madi's story by family friend Tayla Goddard, who told us that Madi is the youngest of three daughters being raised by single mom Tracy, who lost her husband back in 2015.
Madi had the first of many operations at the age of just three-months-old and more have followed, which, as you can imagine, has been pretty traumatic for her. Further to that, doctors are unable to put plates in her feet until she stops growing.
Unfortunately, Madi's condition is worsening daily and she's in desperate need of an operation that would ease some of her pain and change her life. It's been priced at approximately R85 000.
"Madi is now walking with crutches and instead of being active with her friends, all she can do is lie on the couch in constant pain," says Tayla. "This, from a youngster who never complains about pain."
The family are trying to raise the money to have the surgery done before Madi starts high school, so that she has time to recover and can participate in school activities.
"Your support would be the greatest gift to a girl we all love immensely and wish nothing more for," says Tayla. "We would just love for Madi to be pain-free and to be able to walk comfortably, participate in sport, and do the normal things that 13-year-olds do."
The Hot Cares Christmas team would love nothing more for Madi, and if there's some way we can help, we will. We also appreciate what an incredible job the family has already done, raising over R65 000 for Madi's operation.
We also know how life-changing this operation would be for Madi and every bit helps. So, with that in mind, Hot Cares Christmas will be contributing R21 000 to the cause, taking the amount of money raised for this operation from R65 438 to R86 438!
That means the family can hit the target and should be able to afford Madi's operation!
If you would like to nominate a worthy recipient for the Hot Cares Christmas, get in touch with Hot Cares at hotcareschristmas@hot1027.co.za.