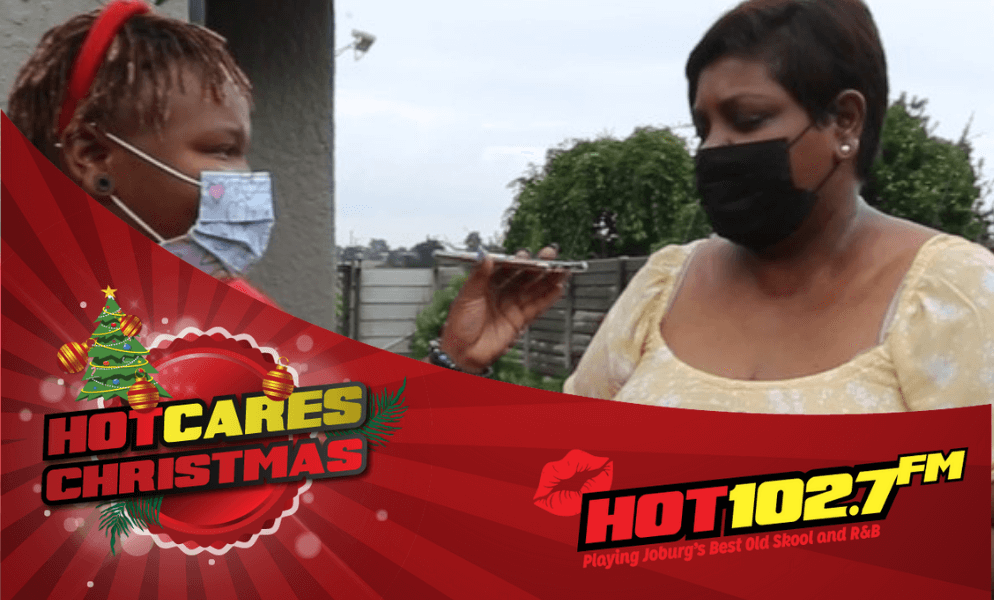 Hot Cares Christmas and McCain Foods Make a Difference to the Pillay Family This Festive Season
Covid-19 has been devastating for so many families.
Not only has the virus resulted in families losing loved ones, but the knock-on effects have been equally devastating, with jobs and businesses lost, and people finding themselves out of work and unable to generate an income.
The Pillay family from Boksburg are such a family, with Charmaine and her husband now unemployed, as a result of the effects of Covid-19.
On top of that, they have a 13-year-old son, Travis, who needs specific care.
Travis was diagnosed with Batten disease, which is the common name for a broad class of rare, fatal, inherited disorders of the nervous system.
"It's a rare medical condition that they say is incurable," says Charmaine. "But, he's a miracle boy. Doctors gave him just a few years to live, but with grace of God and love and care, he has survived the journey."
Unfortunately, Travis cannot walk, talk nor see, but "he is so incredibly intelligent with his listening skills and he just loves TV!" says Charmaine.
Travis is clearly an amazing, brave boy who has already been through so much in his short life, but it's been a tough road.
"We will never give up," says Charmaine. "But, we are in a financial crisis and need help. We are also on the verge of losing our house, so I pray you have a heart and can help us pay at least one month's bond payments, so we can have shelter, and anything you can do to help with groceries. Any contribution would be highly appreciated."
Well, the Hot Cares Christmas team has a big heart, as do the many fantastic partners we have in our generous community. One of those partners is McCain Foods and they wanted to get involved when they heard Charmaine's story.
McCain foods has come to contribute the following:  
6 x R4000 per month of McCain wholesome and nourishing food = R24 000
But wait, there's more!
McCain would also like to gift the family with nappies and some money to cover expenses, to the value of R20 000!
Total value of the donation – R44 000!
We hope that means the Pillay family will have a truly happy Christmas.
If you would like to nominate a worthy recipient for the Hot Cares Christmas, get in touch with Hot Cares at hotcareschristmas@hot1027.co.za.