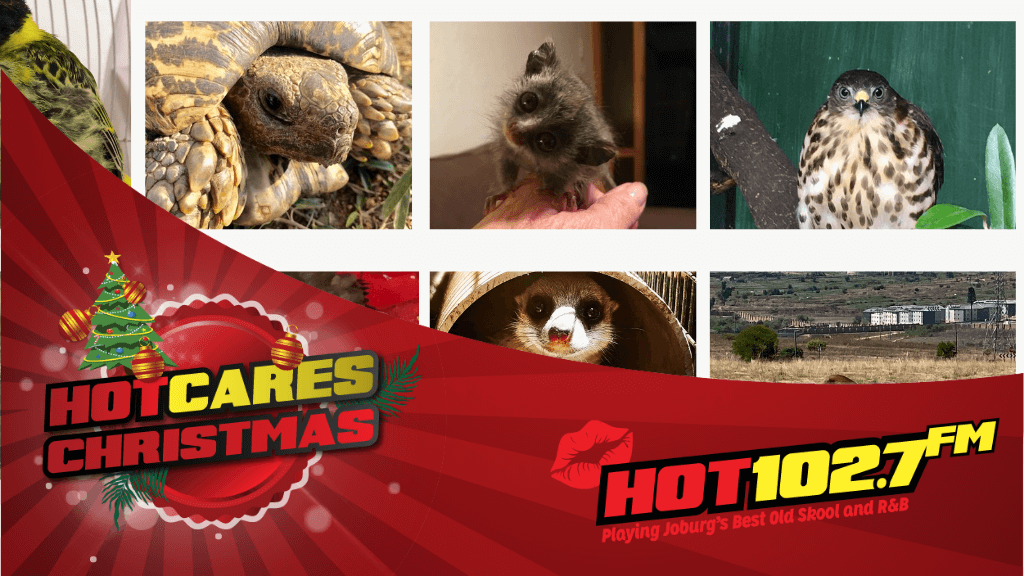 HOT Cares Christmas Puts the Animals First With Latest Request Granted
We've got a soft spot for animals here at Hot Cares, but we don't usually assist organisations during Hot Cares Christmas.
That's because it's the one time that we focus solely on individuals.
But, due to an anonymous donor's special request to go the extra mile this Christmas and assist a particular animal organisation, we've selected a group that provides a unique service to the animal kingdom and our community.
It's called Friends of Free Wildlife and it's a wildlife rehabilitation non-profit and public benefit organisation. It rescues, rehabilitates and releases compromised urban indigenous wildlife, be it injured, sick, orphaned or impacted by habitat loss. Free Wildlife is also endorsed by and works closely with the NSPCA. 
The Friends of Free Wildlife service offering also includes:
providing information and advice to members of the public
presenting educational talks to schools, learners, clubs and other interested parties
educating its volunteers and holding in-house courses
Friends of Free Wildlife relies on donations, sponsorship, bequests and fundraising to exist, and on voluntary assistance to operate, and in six years has admitted over 18,000 birds, mammals, reptiles and amphibians.
Friends of Free Wildlife has a bit of a Christmas wish list, and that's due to the fact that it is renovating and building an urgently-needed animal clinic and intensive care unit.
This clinic and ICU is crucial to the future well-being of the animals under the care of Friends of Free Wildlife and will allow it to tend to distressed animals in a more professional manner.
The wish list includes paint, a kitchen countertop, and tiles, so the Hot Cares Christmas team wants to do what it can to help and spread some Christmas cheer for the animals at Friends of Free Wildlife.
That will be in the form of:
Mica supplies valued at R10 000
Tiletoria supplies valued at R5000
Easylife Kitchens counter valued at R5000
Total value – R20 000!
All of the above donated items will go towards the new animal clinic and ICU unit.
If you would like to help Friends of Free Wildlife or contribute to the organisation and its new clinic and ICU, get in touch with Hot Cares at info@hotcares.co.za.