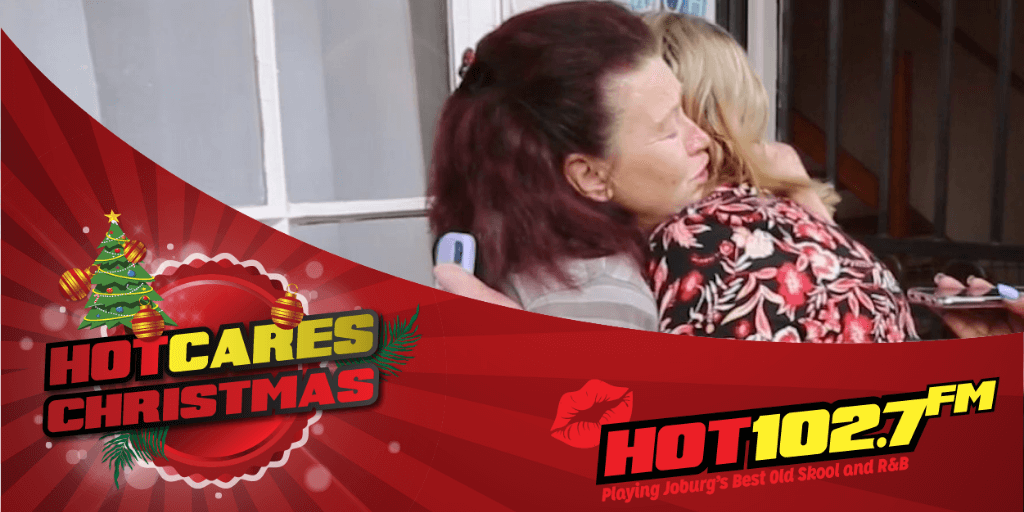 HOT Cares Christmas Helps Mom with Cancer's Dream Come True
Some people just have a run of really bad luck, and that's what's seems to have happened to Melissa Farrell, a hairdresser in Wilgeheuwel who has had a horrible few years.
That's why the Hot Cares Christmas team wants to do what it can to make the end of year and festive season just that little bit better for her.
We were contacted by Bronwyn Swanepoel, a good friend of Melissa's, who said she would be having "a bleak Christmas."
Melissa has been diagnosed with stage three lung cancer and the doctors have not given her a positive prognosis.
"She would just love to see her son in Durban," said Bronwyn. "But, she has been in and out of hospital and the cost of petrol and driving up and down has impacted her finances. She is not on medical aid, so she was accepted at a Johannesburg government hospital for her chemo, which didn't go so well."
As a hairdresser, Melissa is on her feet all day long, which, with the effects of the cancer and chemotherapy, has made things even more challenging. That situation was just made worse last month when Melissa fell and broke her ankle in three places, along with dislocating her foot. She had to wait four hours on the side of the road for an ambulance and was then in hospital for 28 days.
"On top of that, her surgery was postponed from one week to the next, due to no water, no electricity, no clean linen for the theatre etc," said Bronwyn. "She was finally operated on and discharged, and is now trying to work again after being unable to generate any income for nearly a month."
That's why Bronwyn believes Melissa could do with some Christmas cheer this festive season.
"Please consider some help for this amazing lady," said Bronwyn. "I'm the mom of four beautiful blessings, but I just don't have the finances to assist in any way."
The Hot Cares Christmas team recognises Melissa's plight and our heart goes out to her. As a result, we want to offer her this festive season:
flights for her and a partner to visit her son in KZN valued at R4000
three months' rent for home valued at R20 100
three months' rent for her salon valued at R27 000
Total – R51 100!
If you would like to help Melissa, get in touch with Hot Cares at info@hotcares.co.za.