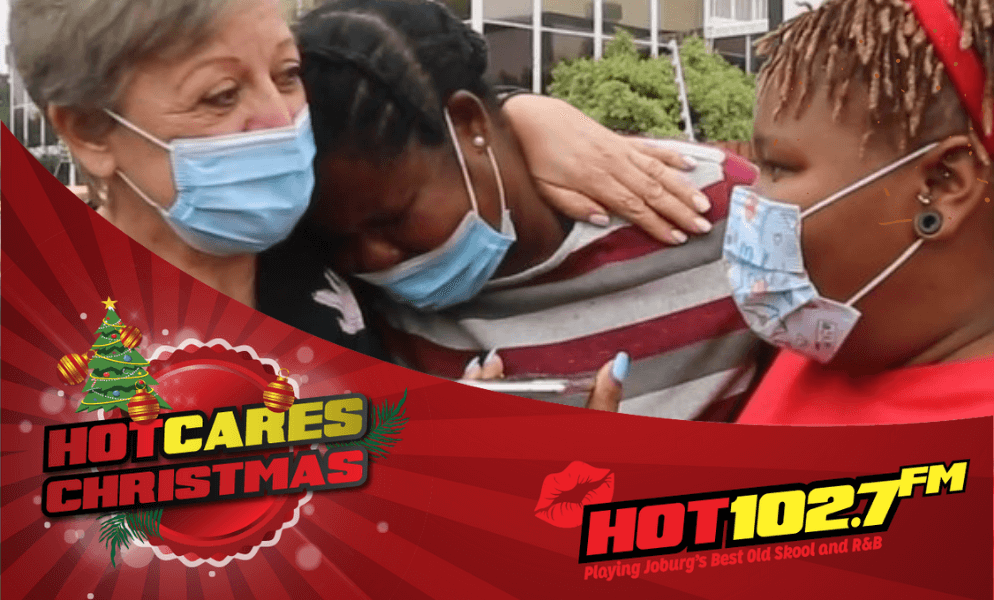 HOT Cares Christmas Helps Mother-of-Three Provide for Her Family This Christmas
Most of us have simple needs and tastes, and they often include just being able to provide for our families.
That's all a lot of us really want to do and it's clearly something close to the heart of Luisa Tsinda.
Her story reached us via Tina Sideris, who operates a petrol station in Isando, Kempton Park. 
"We have been operating here since 2004, which is when we started our friendship with Luisa, the lady who sells vetkoek across the road from us," says Tina. "Luisa is a hard-working mother of three and lives in the Elandsfontein informal settlement."
Luisa would arrive with her caravan early in the morning, preparing vetkoek and hot meals in her mobile kitchen and selling them at lunchtime.
"At the end of the working day, Luisa would hitch up her caravan and take it down the road, where she would park it outside a company that operates 24 hours a day, thinking that her caravan would be safer there," says Tina.
Unfortunately, Luisa's caravan was recently stolen in the middle of the night, with thieves coming in and stealing everything – her caravan, gas bottles, tables, chair etc. 
Despite the robbery, Luisa still arrived the next morning, setting up a small table in an attempt to earn a living and provide for her family. 
"I was listening to your station and thought I would write in to see if she could be assisted in any way," says Tina. "I just feel so sorry for her, as she is a very hard worker and all she is trying to do is survive."
The Hot Cares Christmas team couldn't agree more and just like Tina, would like to help Luisa any way we can, particularly with her working with just a plastic table and chair in the hot sun and rain.
Luisa's commitment shows us just how determined she is to provide for her family and look after her customers.
With that in mind, we would like to bless Luisa with the following: an Express Mobile Kitchen valued at R32 000!
The mobile kitchen is fully equipped with: two heavy stove burners; grill; food warmer; chip fryer; 20L water bottle; light; big sink with dryer; work surface; 9kg mesh gas cage; 9kg filled gas canister; license disk; two tyres; and padlock.
Further to that, the Hot Cares Christmas will be topping that donation up with ingredients, stock, chairs, containers, and consumables to the value of R5 170.50!
Total value = R37 170.50!
We hope that means an extra-special Christmas for Luisa this festive season.