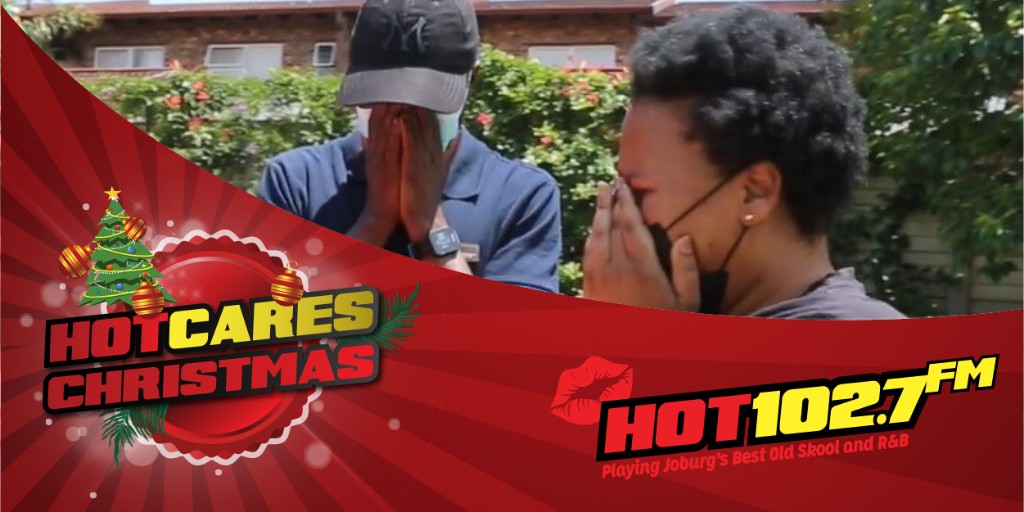 HOT Cares Christmas Helps Out its First Recipient
There are a lot of selfless people out there and Hot Cares loves to help those who give of themselves and make the world a better place for those around them, particularly when they themselves need assistance.
Palesa Mofokeng is such a person and her story reached Hot Cares via her boyfriend, Justice Ramoba.
It is a story that touched our hearts, but also one that made deciding on the first Hot Cares Christmas recipient an easy one.
Palesa is the founder and principal of the Queen Butterfly Foundation, which is a centre for children with profound disabilities.
"Between being the centre manager, fundraiser and a staff member at Queen Butterfly, she has almost died with stress this year," said Justice. "But, I've watched her going through this with such grace, because of how much she is willing to suffer and sacrifice for her calling, which is to serve mentally and physically disabled children. She never puts herself first, she is my Wonder Woman, and has helped me become a better person."
A lot of that stress came about after Palesa was found to have a tumour in one of her ears earlier this year, had to undergo surgery, and was diagnosed with Lupus, which is a disease that occurs when your body's immune system attacks your own tissues and organs.
"This dragged on for three months and was the source of endless pain for her," said Justice.
Palesa is the couple's main breadwinner, but has not had a salary for five months – choosing instead to pay the other members of her team first. According to Justice, if it wasn't for an understanding landlord, they would be out on the street.
"I love her so much and I wish she could just relax these holidays, knowing that our rent is paid and that we have food," said Justice. "She works so hard, she loves people, and always does her best to bring about good positive vibes, but she has a lot on her shoulders."
The Hot Cares Christmas team is proud to be able to make a difference in the life of this special, selfless person, and will be gifting Palesa and Justice the following this Christmas:
six months' rent valued at R36 000
six months' groceries valued at R12 000
electricity valued at R2000
Total donation valued at R50 000!
If you would like to get in touch with Palesa or find out more about the Queen Butterfly Foundation, you can email her at info@queenbutterfly.org.za or call her on 081 795 7531 . Alternatively, get in touch with Hot Cares at info@hotcares.co.za.