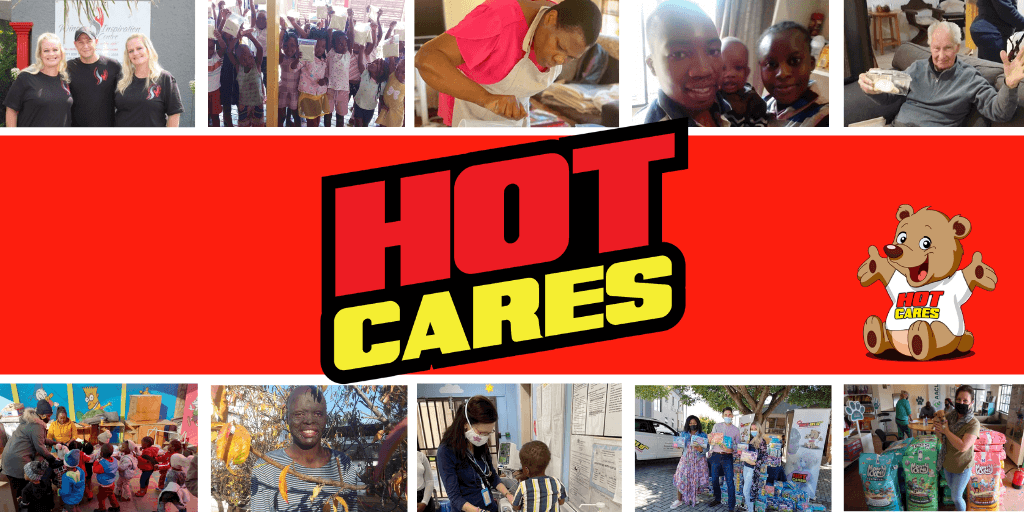 HOT Cares Proud of Hlalisekani Playgroup Contribution
Hot Cares continues to strive towards making a meaningful difference in the lives of those around us, and over the years has been privileged to help a range of individuals and organisations within our community.
The Hlalisekani Playgroup in the Kyasands Pipeline Informal Settlement is one such organisation and Hot Cares is incredibly proud of what has been achieved in that community, particularly due to its impact on its most vulnerable members – the children.
Hot Cares was first approached a couple of years ago, receiving an email to assist a playschool that was on the grounds of what was a rubbish dump, with no classrooms and a makeshift shelter, which meant that children were sent home whenever it rained. The school also had no fence, so the toddlers were not enclosed in a safe area, which posed many risks.
"When we started off with this crèche, there was absolutely nothing promising," says Christi Rode of Hot Cares. "The children who lived around Kyasands were getting raped down at the river. So, the most wonderful lady, by the name of Thami, started taking care of the children that she found victimised at the river. She has now grown the playgroup incredibly, having started with just six children."
Before the Hlalisekani Playgroup was up and running, parents in the area would leave their children at home, alone, while they left for work or to seek employment. So, neglect was a big issue and the children were left vulnerable, with little or no adult supervision and protection.
Thami felt the calling to create a safe environment for the children to stay during the day, and Hot Cares wanted to do whatever it could to support that vision.
"We love giving back to the community and most of the people in Kyasands are unemployed," says Rode. "That's why we have been working with other stakeholders, who are also our listeners, to make a difference to the children living in Kyasands."
Hot Cares is proud to say that the Hlalisekani Playgroup has benefited enormously from its upliftment initiatives, bringing safety to the children and dignity to the informal settlement.
These are just some of the things Hot Cares has been able to do:
erect a fence and gates
build two classrooms and a kitchen
provide mattresses, desks and chairs
provide stationery and art supplies
Mandela Day makeover: paving, car port, veggie garden, grass for soccer pitch, playground, jungle gym
sort out the plumbing and provide JoJo tanks
provide a deep freeze
provide 50 loaves of bread weekly and monthly groceries
first aid courses
glasses for Thami
stage an annual graduation
stage an annual Christmas party with presents
Hot Cares also has its various partners to thank, and the support of the generous HOT 102.7FM listeners has contributed greatly to the upliftment of this wonderful little playgroup.
If you would like to contribute to ensuring the future of the Hlalisekani Playgroup, send an email to info@hotcares.co.za, or you can contact Thami Qukwana directly on 079 798 7812.