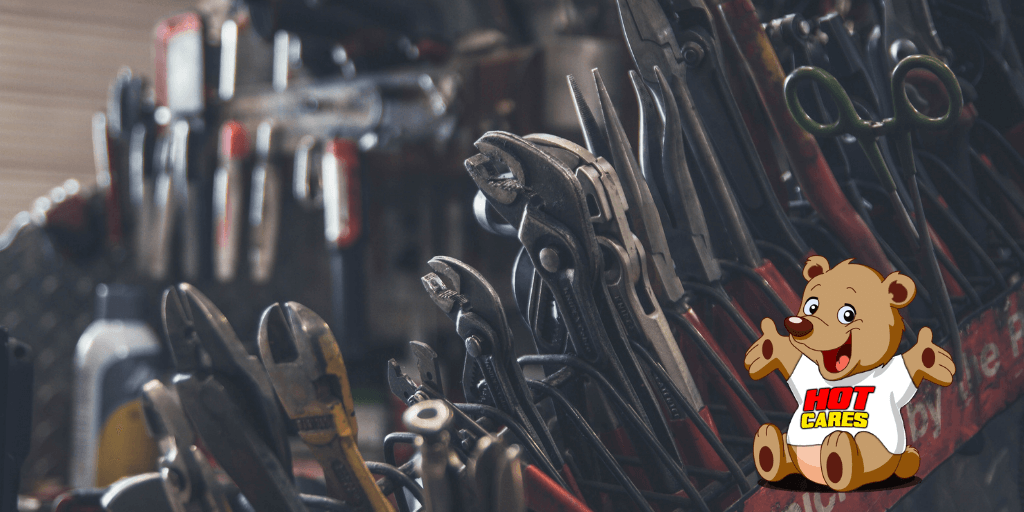 HOT Cares Helps Get Ronnie Kinnear Back to Work
There are so many hard luck stories out there and Hot Cares is not able to help everyone who contacts us.
But, where we can, we will.
Ronnie Kinnear got in touch with Hot Cares with such a story.
He's a qualified mechanic by trade, but the impact of Covid-19 resulted in Ronnie and his wife being forced to close their small workshop on the West Rand.
"We were closed for almost eight months and when we returned to open shop, the landlord wanted the entire eight months' rent, which we couldn't pay, as we had no income," he said.
In the process, Ronnie and his wife lost their house and were forced to move to Thembisa, where they are currently living with their two children, aged three and 11.
But, Ronnie's bad luck didn't end there.
In March he was robbed of his cellphone and wallet whilst out on the N14 fixing a truck.
"This has been problem number one ever since, as no-one can now contact me for business," said Ronnie. "That means losing the little bit of income we were making at the time."
Things then went from bad to worse.
In August Ronnie and his wife decided to sell their TV and decoder to pay for rent and food, but were scammed out of these items by someone who responded on Facebook and claimed to have paid the money into their bank account.
As if that wasn't enough, just weeks later Ronnie's toolbox and diagnostic machine were stolen out of his car boot, meaning that he's now unable to work on cars or trucks, as he doesn't have any tools and equipment.
"I am humbly asking for any assistance in this matter," said Ronnie. "I don't want any money from you guys at all. Just please help me with tools, so I can provide for my family."
Hot Cares feels Ronnie's pain and would like to do what it can to at least help get him back on his feet, working and generating an income. So, it will be buying him a Foxwell diagnostic machine and a Trade Professional 85-piece toolkit.
If you would like to contribute to helping Ronnie, send an email to info@hotcares.co.za or you can contact him directly on his wife's phone number, 061 409 3167.