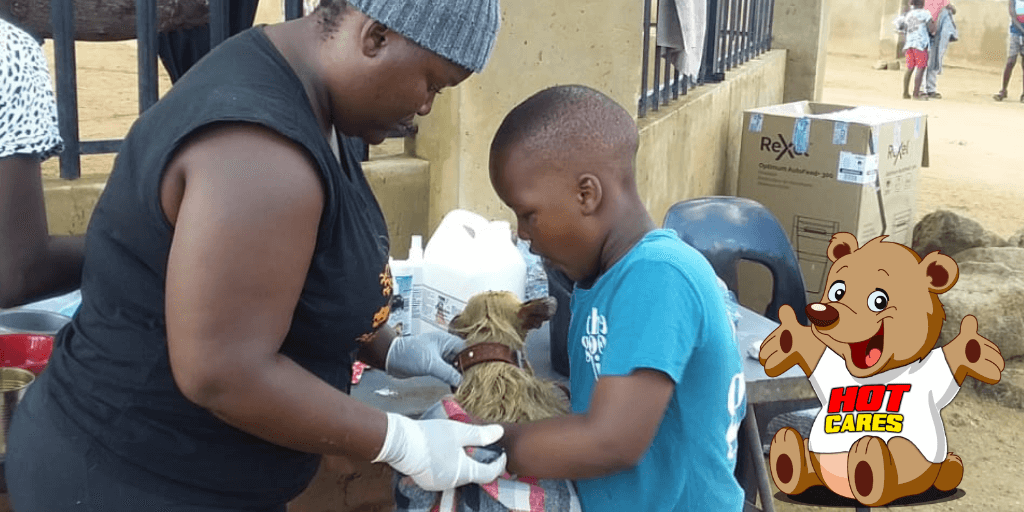 This story really grabbed our attention and pulled on our heartstrings, here at Hot Cares.
It popped up on our radar when the HOT 102.7FM news team covered the good news story of Julia Hlangoana, who is an unemployed mother with a soft spot for animals.
It's obviously been a bit of a tough time for Julia, as she's without work, but she's been doing everything to find employment, and has been sending her CV out, far and wide.
Not only that, but instead of sitting around waiting for something to happen, Julia has been using her time to collect dog food and supplies, and has been going out into her area – Soshanguve – and educating families with regards how to be effective dog owners.
On top of all of that, Julia has also been bathing dogs in her community and assisting with their tick and flea treatment!
"She's just an incredible human being, an absolute saint, and a real inspiration," says Christi Rode of Hot Cares. "If anyone needs or deserves our help, it's Julia!"
So, how can Hot Cares help?
Well, we're going to be purchasing dog food and dog supplies to the value of R8000, for Julia to continue the good work in her community.
Further to that, though, and because we know she's currently unemployed, Hot Cares will also be sending Julia groceries to the value of R2000.
"The world needs more people like Julia," says Christi. "For her, it's not enough to just feel compassion, she clearly has to do something in order to make a difference."
Hot Cares would also like to appeal to all of HOT 102.7FM's listeners – if you would like to donate dog food, blankets, or dog care supplies, or even groceries for Julia and her family, please send an email to info@hotcares.co.za.
Similarly, if you have a story to alert us to or a programme you'd like to partner with Hot Cares on, please send a mail to info@hotcares.co.za.