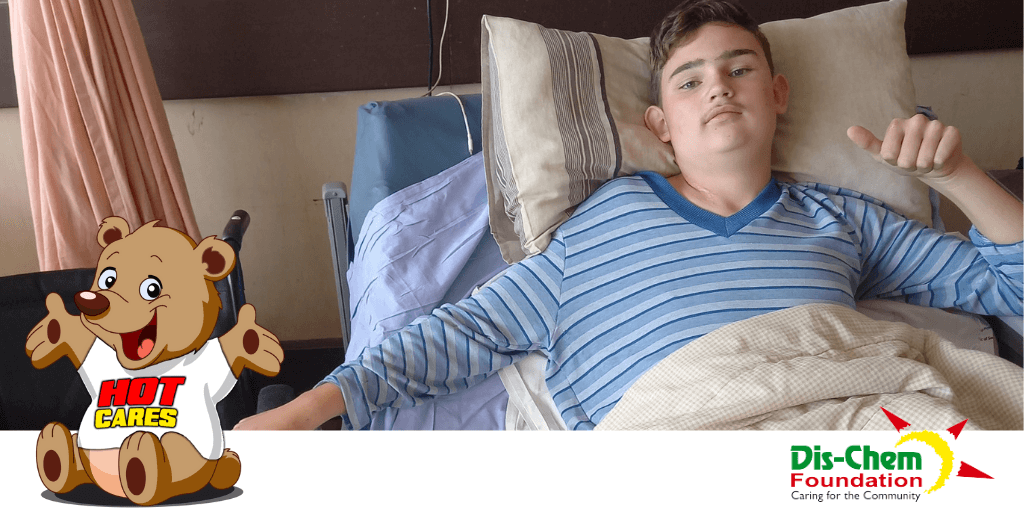 Our hearts go out to the Nieuwoudt family and specifically, young Divan.
The poor 14-year-old and his mom were involved in an awful car accident three weeks ago and their plight was brought to our attention by Chantal Lawson, who works with Divan's dad, Christo, at Tiletoria.
"Divan was trapped in the wreck of the car while waiting for emergency services," says Chantal. "They needed to use the jaws of life to rescue him from the wreck. With no medical aid, he was rushed to the nearest public hospital. A day later he was operated on for over 12 hours, but unfortunately Divan is now paralysed from the hips down."
Just an awful story and a real ordeal for the Nieuwoudt family. Divan remains at Baragwanath Hospital and is receiving daily physiotherapy, but his parents are only allowed to visit him for 15 minutes a day.
"As you can imagine, this teenage boy is going through the toughest time of his life, dealing with his new reality, and he cannot even lean on his parents emotionally to guide him through each day," says Chantal. "The 15 minutes they get to see him is mostly spent tending to his basic needs, instead providing much-needed emotional support."
In order for Divan to return home, his family needs to attend to certain other basic needs, of which a suitable bed appears the most urgent right now. According to Chantal, he needs an electronic bed in order for him to be able to put his back up himself, as well as pull his legs up, with the electronic support, so that he can get from the bed and into the wheelchair himself.
"This will be his only independence right now," says Chantal. "As a mom of my own, energetic, stubborn 14-year-old boy, I know how much this would mean to him. I am really hoping Hot Cares can reach out to your network and see if there is anyone who can assist this family with the bed that Divan needs. Even a second-hand bed would do perfectly, as I know they are quite expensive."
Well, here at Hot Cares we can go one better. That's because we have fantastic partners like the Dis-Chem Foundation, and together with them we will be purchasing Divan a brand-new Homecare Avante SmartFlex3 adjustable bed with an orthopaedic mattress, to make his transition at home as smooth as possible, as well as some Dis-Chem products, with the total value of this gift, R28 000!
We acknowledge, though, that the Nieuwoudt family needs plenty of help, so if you'd like to contribute to Divan's treatment, send us an email at info@hotcares.co.za.
Similarly, if you have a programme you'd like to partner with Hot Cares on, or want to alert us to a particular story, please send a mail to the same address.