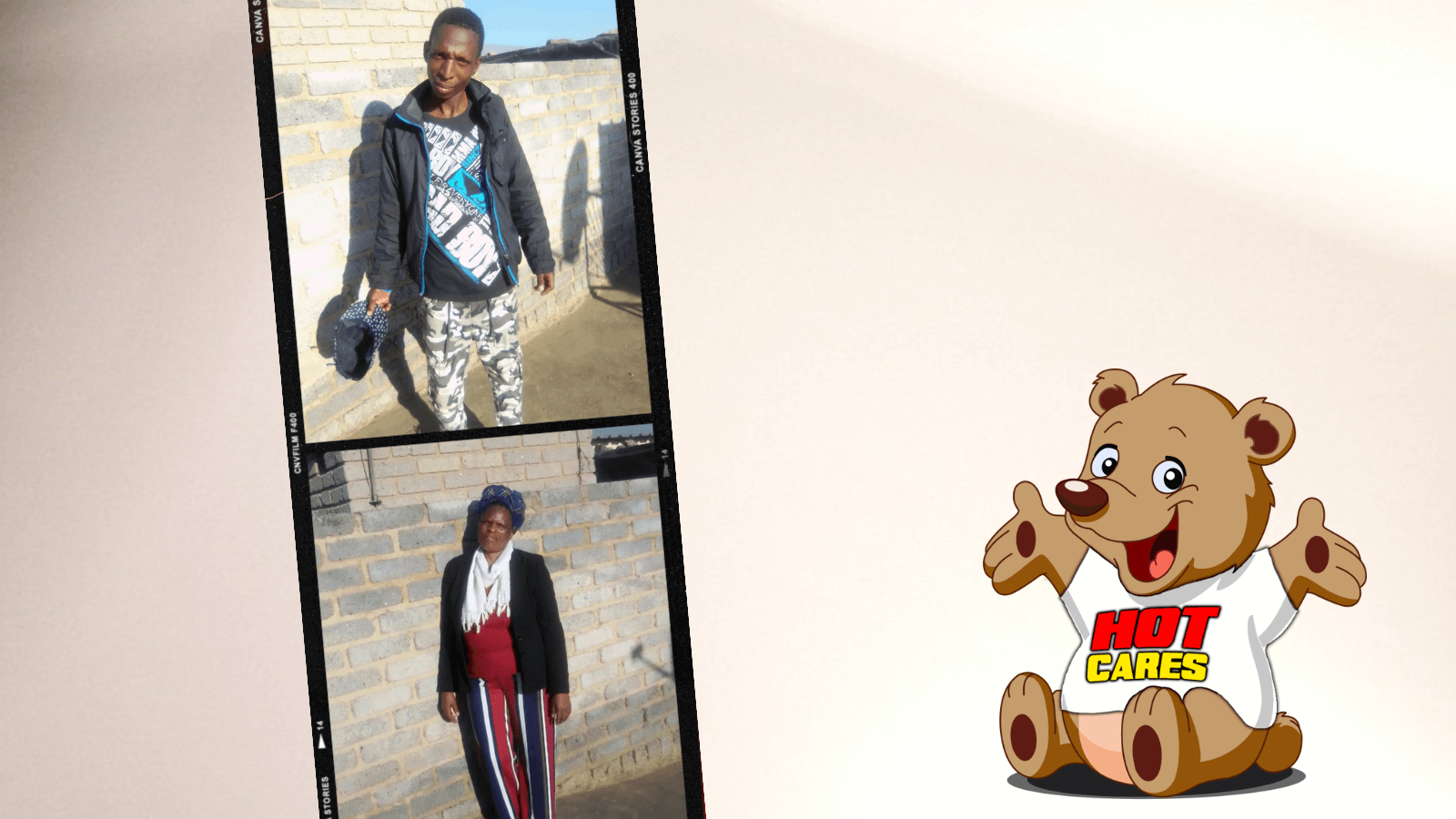 It's not often that Hot Cares receives correspondence from someone with a name like 'Granny Groupie', but that's exactly what happened on this occasion.
That's the name that Merle Fox likes to go by, and she got in touch with us about Sibongile Malinga, who she's known for over 20 years.
"Sibongile has not had an easy life," says Merle, "and I'm reaching out to you on her behalf."
Sibongile is a single mother who not only supports her own children, but also helps where she can with her grandchildren who live in Mpumalanga.
"She's a church-goer and a hard worker and is always open to learning and adapting to new ideas," says Merle. "For example, I'm a big hugger, and though it didn't come naturally to her, I've managed to turn Sibongile into a hugger! We've had such a laugh about it."
Merle says "love never killed anyone" and we couldn't agree more, with Merle's actions displaying her love for Sibongile, who, in turn, is clearly so giving with her love, supporting her family and looking for opportunities to assist them wherever possible.
Another example of that is what she's doing for her 31-year-old nephew Thokozane, who wants to start a chip-making business in Orlando, Soweto.
"Thokozane has been unemployed for many years, but he previously worked selling hot chips and vetkoek," says Merle. "He's a loving nephew and, works hard, and currently looks after Sibongile's grandchildren."
But, he's seen an opportunity to sell hot chips in Orlando and Sibongile wants to help him where she can, working with Thokozane to develop a plan, including all they need for the business and what it would cost to get this chip-making business off the ground. That includes building in budget to cook off gas, so that the business is not affected by the dreadful load-shedding we are all currently experiencing.
South Africa has such a terrible unemployment problem that here at Hot Cares we applaud anyone who has the courage to help themselves and the bravery to attempt starting up their own business. That's why we want to do whatever we can to help both Thokozane and Sibongile.
That means Hot Cares will be setting them up with all the equipment and supplies they need to get the chip-making business up and running, to the value of R10 000! 
That includes gas cylinders, a double chip fryer, a commercial potato chip chopper, two large commercial stainless-steel trays for the raw and cooked chips, potatoes, sauces, vinegar, cooking oil, and a trestle table.
If you are in a position to donate towards making a meaningful difference and would like to donate to Sibongile's chip business, please get in touch with us by emailing info@hotcares.co.za.
Similarly, if you have a story to alert us to or a programme you'd like to partner with Hot Cares on, please send a mail to the same address.