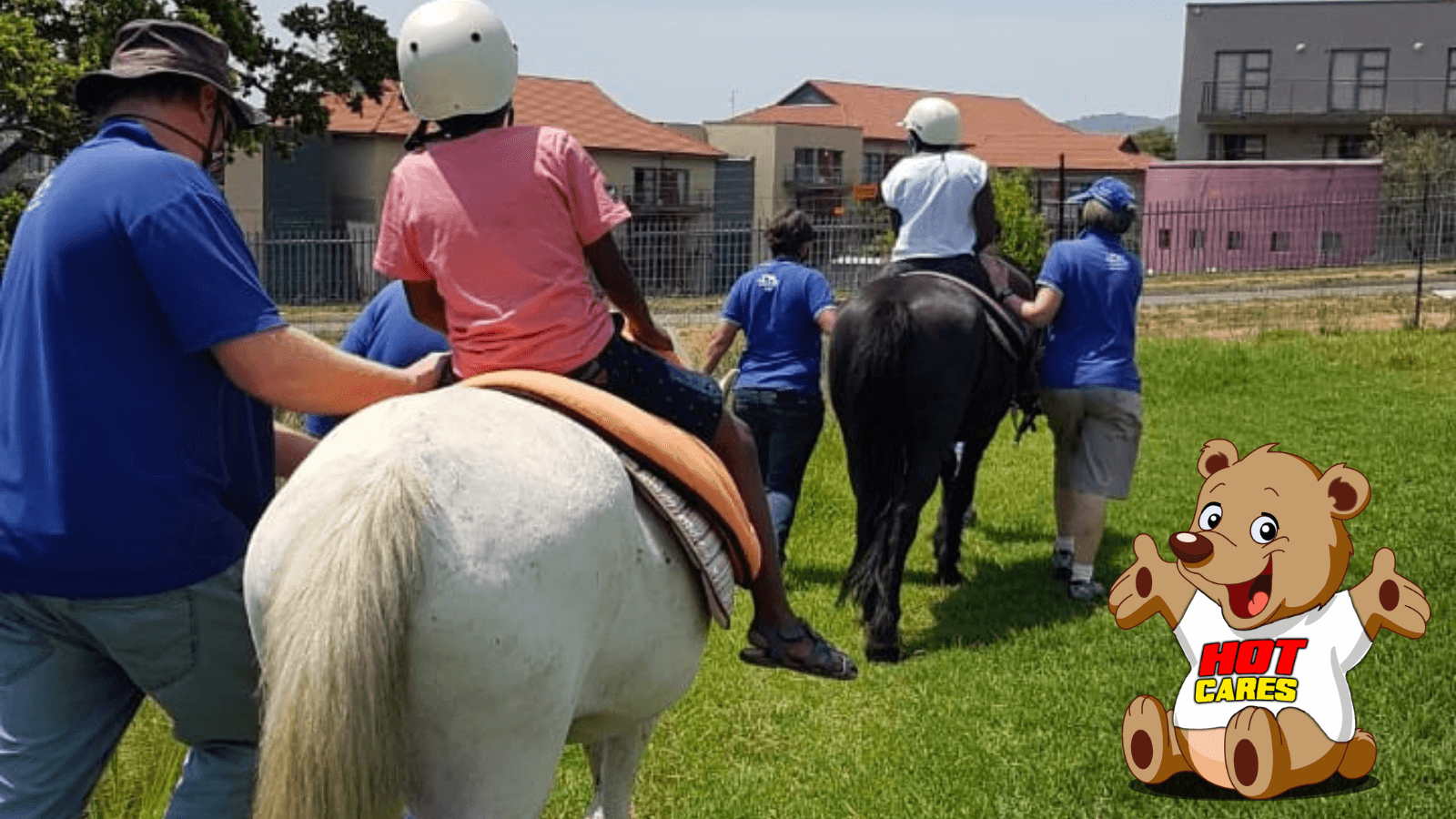 Horses are among the world's most gentle and smart animals, and that's how "Buddy" came to be the newest member of the Hot Cares team.
Stunningly beautiful and with an air of dignity, horses like Buddy have been valued by humankind for centuries, playing important roles in not only transportation, agriculture and sport, but also as a therapeutic aid, starting with the ancient Greeks, who used horses to help people with incurable illnesses.
Subsequently, equine-assisted therapy (EAT) has gone on to be used by medical professionals such as occupational therapists, physical therapists, speech-language pathologists, psychologists, social workers, and recreational therapists, and it's in this space that Hot Cares first became aware of the EARTH Centre, which is situated in Ruimsig on the West Rand of Johannesburg.
EARTH Centre is a non-profit company specialising in the field of EAT, supporting the disabled, the vulnerable and the disadvantaged, and quite simply, they do incredibly valuable work.
EARTH Centre's Therapy Riding Programmes cater for people with disabilities such as Cerebral Palsy, Downs Syndrome, Autism, and ADD/ADHD, along with helping the deaf, and they've partnered with 11 special needs schools in Gauteng, providing essential therapeutic services to their students. 
Unfortunately, most of their work relies on sponsorship from philanthropic organisations and the public, and that's to subsidise a team of more than 70 volunteers to assist with weekly lessons for over 150 children. 
Hot Cares previously assisted one of those children, 'Ben' (not his real name), from St Mary's Children's Home, with a hearing aid, after Ben unfortunately endured an incredibly difficult early childhood, suffering abuse that resulted in him needing extensive psychotherapy. Ben attends St Vincent School for the Deaf and is now one of the children using the EARTH Centre for therapy. There are very few, if any, psychologists proficient in sign language, which means the equine-assisted therapy offered by the centre takes on even greater significance for kids like Ben, with the horses actually acting as their 'therapist'.
The EARTH Centre horses can currently only assist children lighter than 55 kilograms and the centre urgently needs a 'weight carrier horse'.
This seemed like the perfect opportunity for Hot Cares to make a meaningful difference to the lives of these children and we were delighted to purchase Buddy, a weight carrier horse, to the centre so that all children have the benefit of this amazing therapy.
So, if you're ever able to check out, first hand, what the EARTH Centre does, then make sure you keep an eye out for "Buddy", who is going to be bringing tons of joy to so many children for some time to come!
If you are in a position to donate towards making a meaningful difference, please get in touch with us by emailing info@hotcares.co.za.