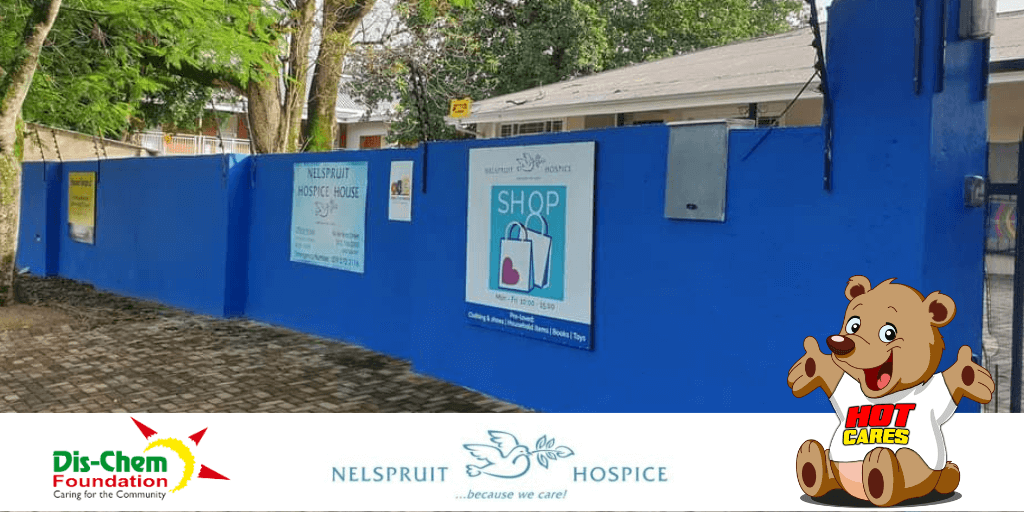 Many of us have had a family member go through hospice care, and if you've ever been in that position, you'll know what amazing work the people behind these organisations do.
That's why Hot Cares was both saddened and excited to be contacted by Nelspruit Hospice. Saddened to hear that they need help, but excited, because we saw this as an opportunity to really help an organisation that does such incredible work.
Nelspruit Hospice is a non-profit organisation that provides quality home-based palliative care to people with life-threatening illnesses. It is staffed by professional nurses who are palliative care-trained and it provides physical, psycho-social, and spiritual support, regardless of race, disease, religion, or socio-economic situation, to patients living in a 30 kilometre radius of Nelspruit.
Nelspruit Hospice doesn't receive any financial support from government and relies on donors and fundraising events to sustain itself. In previous years it received financial grant assistance from National Lottery, to help with operational costs and equipment such as electric beds, oxygenators etc. But, that funding has now dried up.
Further compounding the situation is the fact that Covid-19 has meant that Nelspruit Hospice has been unable to host fundraising events and has had to start using its reserve funds. On top of that, it has been forced to retrench one of its nurses, as well as the in-house admin/bookkeeper.
Nelspruit Hospice's running costs vary between R110 000 and R120 000 a month, so it's not an insignificant amount it needs to remain operational and in a position to provide this vital care.
Fortunately, Hot Cares is in a position to provide at least some assistance, largely due to the amazing relationships we have with some of the biggest corporate brands in the country. One of these is Dis-Chem and the incredible Dis-Chem Foundation, and on this occasion, Jacqueline from the Dis-Chem Foundation was on hand to join Nelspruit Hospice CEO, Landi Bezuidenhout, on Joburg's Hottest Breakfast Show and break the good news to her.
That's because Hot Cares and the Dis-Chem Foundation will be opening a Dis-Chem store account to the value of R7000 a month for six months, as well as petrol to the value of R4000 a month for six months! The total value of the donation – R66 000!
Hot Cares is also appealing to anyone who might be in a position to help Nelspruit Hospice to contact info@hotcares.co.za. You can also visit their website – www.nelspruithospice.co.za – or their Facebook page – @NelsHospice – to see what they do.
Similarly, if you have a story to alert us to or a programme you'd like to partner with Hot Cares on, please send a mail to info@hotcares.co.za.