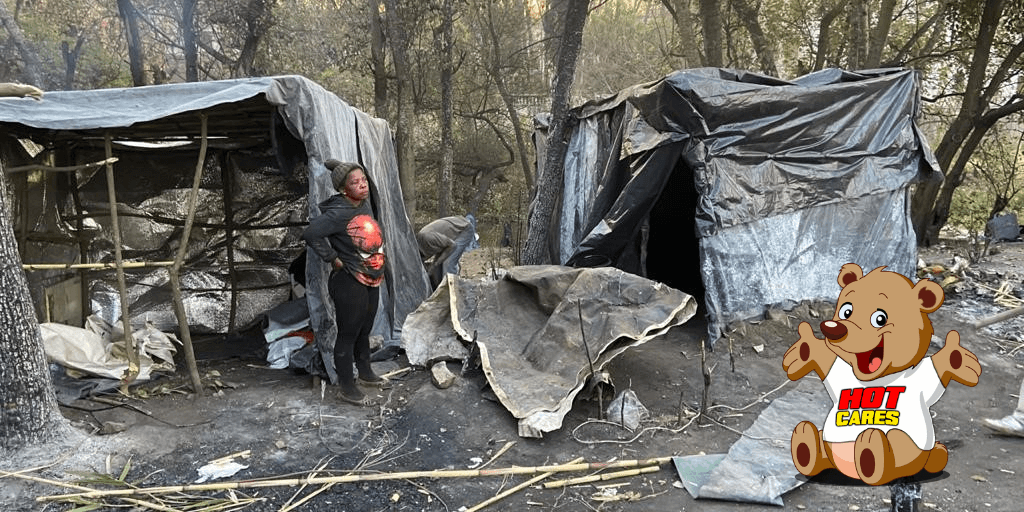 Hot Cares for Innesfree Park fire victims
Wendy Malpage started 'Bubele Africa 'a year ago when she noticed the high unemployment rate in her local neighbourhood. However, she was inspired to take action when walking past the Sandspruit River and seeing the area full of litter.
She then thought that by getting unemployed people to assist in cleaning our rivers, the surrounding neighborhood and communities could sponsor the initiative. That is where the Bubele Non-Profit organization emerged as a powerful tool for helping those in need.
The organization has been working along the Sandspruit and Braamfontein River for the last year and have managed to remove over 18 000 bags of trash from the areas.
Through 'Bubele Africa 'Wendy has gotten to know many small communities in the area. Most of community members are recyclers, who collect and sort through the rubbish from surrounding areas. They earn between R150-R200 per week and cannot afford to pay rent in the townships – they also do not have the space needed to recycle and sort. Wendy has been working with a particular community, Innesfree Park for a year now.  She knows each community member by name, and she has tried to teach and empower them through the initiative.
Tragically, there was a fire that swept through the community. They lost everything and it has been devastating for them. Wendy would like to reach out to the community to make them aware of this situation, as well as the suffering and needs of so many South Africans at this time. They would appreciate any assistance with the following items:
Plastic Sheets to rebuild their homes.
Food and blankets
Clothing
Toiletries
Pots and utensils
Hot Cares is happy to assist Wendy and the Bubele Non-Profit Organization – to help the community of Innesfree Park and will be providing groceries and toiletries to the value of R6000.
If you would like to make a monetary or item donation towards the fire victims, please go to the Bubele Facebook page or email donations@hotcares.co.za