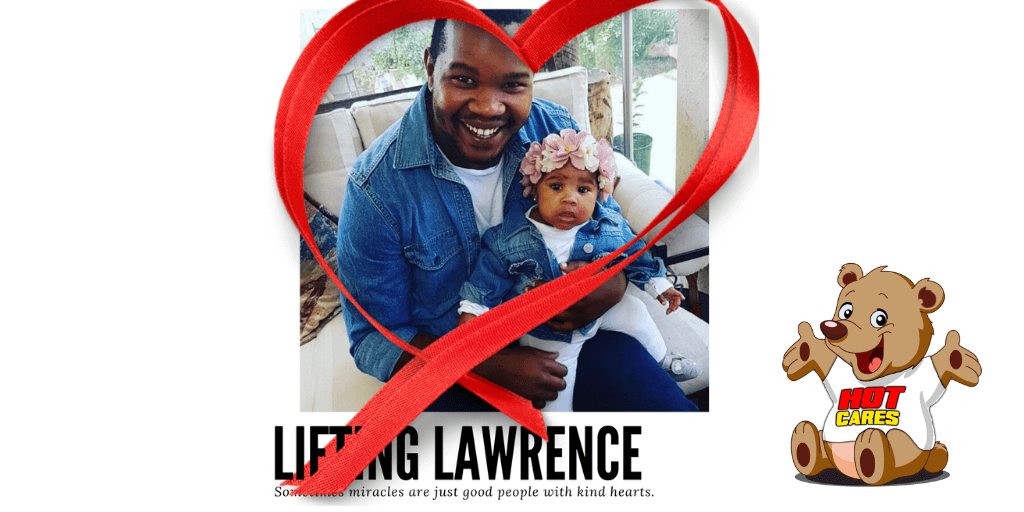 Thuso Lawrence Mogotsi Lawrence was one of the first recipients of the Lesedi Trust bursary and during his high school career at Dainfern College, he excelled on the sports field, academically, and showed diligence beyond his years. He was liked by both teachers and peers largely because of his infectious smile and his kind demeanor.
After completing his Matric year, Lawrence received a scholarship and studied toward a teaching degree while working at Dainfern College. Soon after, in 2014, Lawrence was identified as an ideal candidate for a coaching position at Supersport United Soccer Schools (SSUSS) Fourways. Despite Lawrence showing his clear potential in his previous fields, it was on the football pitch, coaching young kids, where he started to blossom. In 2016, he was blessed with the birth of his daughter, Khumo, who is often playing side-kick hand in hand with her dad on the side of the field.
Lawrence's kind demeanor, determination to succeed and natural feel for his role with kids, all lead to an incredible rise in the coaching ranks during a very short time frame. His clear potential lead to him being fast tracked and promoted to Head Coach at SSUSS Fourways, an Academy Coach for Supersport United FC and awarded a lead management role in running the multifaceted business that is SSUSS Fourways and Rustic Indoor Soccer.
Lawrence interacts, co-ordinates and manages multiple fields in the football space and coaches well over 250 children a week at multiple venues across Johannesburg. The vital role that he plays in the community cannot be understated.
On Monday the 21st of June 2021, Lawrence suffered a COVID-19 induced stroke. He is currently stable and in good care, but his initial prognosis indicates a long, hard journey ahead to a successful recovery. It is no secret that such a recovery comes with a huge support team and a massive financial burden.
Hot Cares will be donating R5000 towards Lawrences Step Down facility costs.
We wish Lawrence a speedy recovery, so that he can get home to his beloved daughter Khumo.