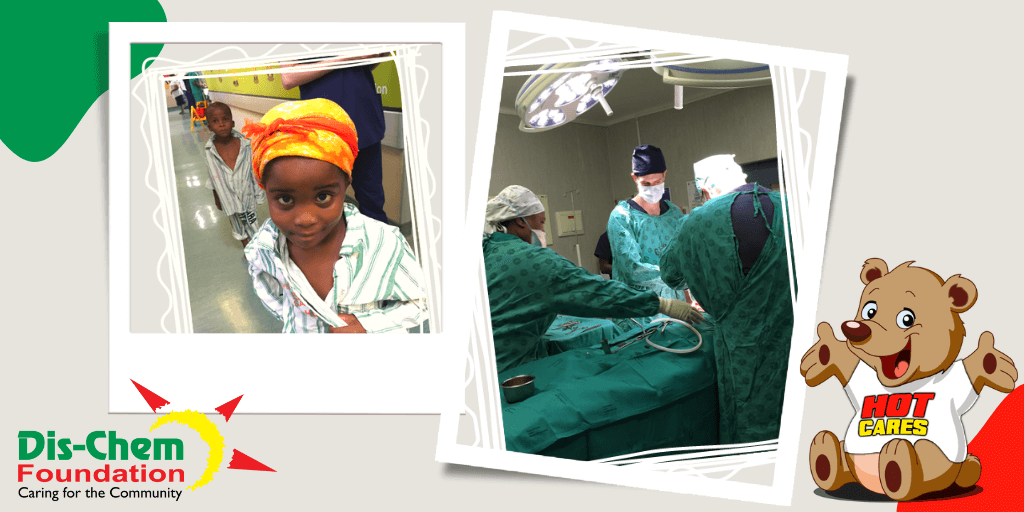 There are some fantastic people out there, doing great work for those less fortunate than them, and really making a difference.
Hot Cares salutes these people, with organisations such as Surgeons for Little Lives a great example of the groups of people who have the ability to profoundly change lives. In this case, young lives.
Surgeons for Little Lives is run by a small group of paediatric surgeons, and ordinary people, passionate about uplifting the lives of less fortunate children needing life-changing surgery.
It was started with the overriding objective of raising the level of care given to patients in the paediatric surgery wards in state hospitals, in the greater Gauteng area, to world-class standards.
One of the challenges they face is the fact that through circumstances beyond the control of South African doctors, they can't always provide the standard of care that they would like. That's largely due to a lack of resources, meaning the level of care available to the smallest patients and their families in large, over-burdened state hospitals, is very basic.
This means it takes longer for children to recover after surgery and complications are more likely to set in.
The primary objective of Surgeons for Little Lives is to raise money to fund specific projects that will improve the care given to the children served by the Department of Paediatric Surgery in greater Gauteng and its surrounding provinces.
Their current, and most urgent, projects include:
a new paediatric surgical out-patient clinic, incorporating a parental sleep-over facility
a dedicated operating theatre for paediatric burns patients
an outside playground for recovering paediatric surgery patients
providing recovering burns patients with expression art opportunities
All of these projects are based at Chris Hani Baragwanath Academic Hospital in Johannesburg and you can see why Surgeons for Little Lives need all the help they can get, supporting the fantastic work they already do.
Fortunately, Hot Cares has some fantastic partners, such as the Dis-Chem Foundation, and this made for yet another fantastic on-air execution.
The Dis-Chem Foundation's Jacqueline stepped up on Joburg's Hottest Breakfast to announce that the Dis-Chem Foundation, together with Hot Cares, would be opening an in-store account at Dis-Chem for Surgeons for Little Lives, valued at R15 000 a month for seven months!
Doctor Nirav Patel was on hand to receive the money on behalf of Surgeons for Little Lives, and Hot Cares is confident that this money will be put to great use.
If you have a programme you'd like to partner with Hot Cares on, send an email to info@hotcares.co.za.
​