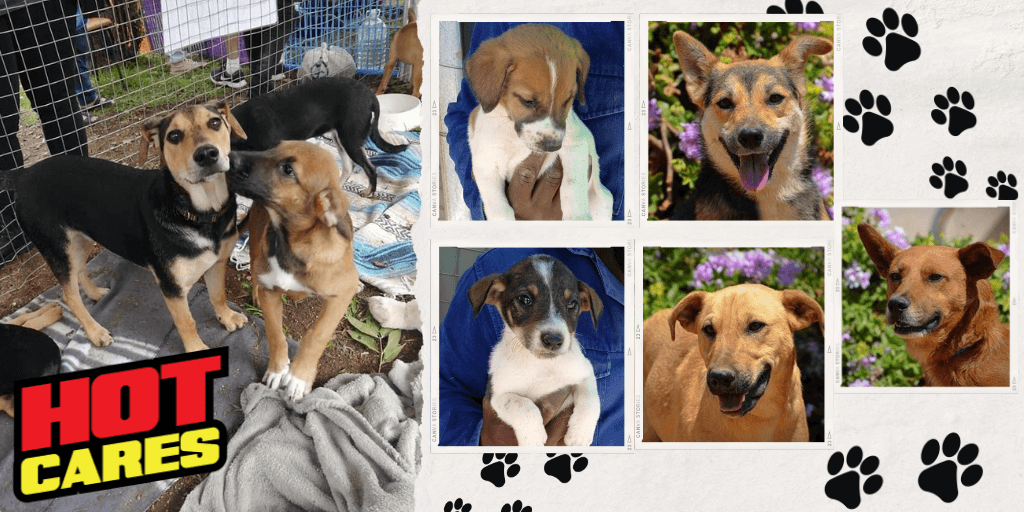 HOT Cares Provides Financial Support to Happy Yappers Animal Sanctuary
At Hot Cares, we love our furry friends, so it always touches us when we come across an organisation dedicated purely to the welfare of animals.
In this case, it's a group of people completely devoted to improving the lives of dogs.
The work of Happy Yappers Animal Sanctuary was brought to our attention and we just love what they do.
It's a non-profit organisation and their focus is dogs, with about 120 dogs currently being sheltered by Happy Yappers.
"We are reliant on donations and fundraising, and like all charities we've been hit hard by Covid," says Janet Diack of Happy Yappers. "As the income of families have been reduced, so the number of dogs being abandoned has increased."
Happy Yappers not only takes in abandoned dogs, but is also incredibly active in the community with its outreach programme. That sees them go into impoverished areas, where they educate dog owners and feed, sterilise, vaccinate and generally help with their dogs.
Happy Yappers also takes in a large number of puppies, which they try to foster out and then get adopted.
"We ideally like the pup to stay until adopted, but if circumstances dictate, we uplift and get the pup re-fostered," says Janet. "Adoption also has an application protocol and we pride ourselves on our ongoing support for the dog, checking in now and again to see if all good."
But, it's not all about cute little puppies.
"Our older dogs are also available for foster, but adoption is a better option, as fostering is generally for shorter time periods and adult dogs can wait a long time for a home," says Janet. "And putting a dog back into a run is heart-breaking. We have beautiful dogs – all sterilized and vaccinated, and just waiting for their forever home."
Happy Yappers also offers an 'Oldies for Goldies' programme, where elderly people can enjoy the amazing love of a pet, without worrying that they could leave them behind.
They also have a fun event taking place in the near future. It's called 'All About The Dogs Day' and it takes place at The Old Mill in Magaliesburg on the 12th of March, 2022. It's a family day with great food, live music, fun activities for the kids, beer and wine, and dogs galore. It's obviously dog-friendly and everyone is welcome!
Hot Cares just loves what Happy Yappers does, so we want to play our part. In this regard, Hot Cares will be purchasing pet food to the value of R5000 for Happy Yappers.
If you have a programme you'd like to partner with Hot Cares on, or want to alert us to a particular story, please send an email to info@hotcares.co.za.