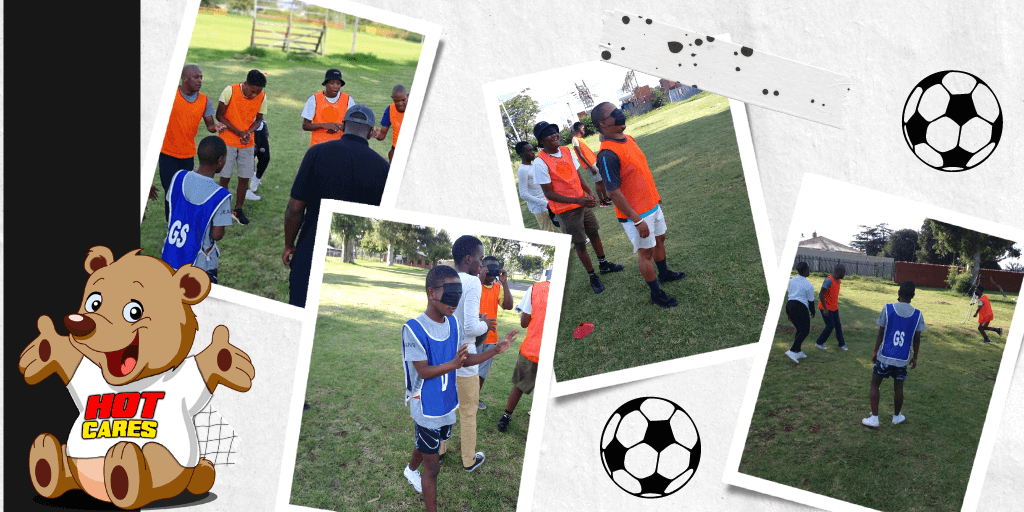 At Hot Cares, we love it when we can involve our HOT 102.7FM presenters in some of the rewarding work we do, as we look to make a substantial difference to the lives of those around us.
That's why we were so pleased to be contacted by Mzi Kaka, who hosts Early Mornings with Mzi, Monday to Friday, 05h00-06h00, with Mzi alerting us to the story of Jack Msibi, the founder of Corinthians Football Club.
According to Mzi, Jack founded Corinthians FC in the community of South Hills, in the south of Johannesburg, nearly 10 years ago, as an initiative to give talented youth an opportunity to develop and explore opportunities in football. What started in a community park has now grown into a fully-fledged club, which now even serves as a feeder club for football academies in and around Johannesburg.
Further to that, along with football, Corinthians has now branched out into offering training in life skills, with regards employability, amongst other things.
"More recently, Jack and his team at Corinthians started a first-of-its-kind initiative in South Africa – a football team for the blind," said Mzi. "This is a very unique community group to serve, with very specific, yet simple, needs. Jack reached out to me, appealing for any assistance we could offer."
You just have to read some of Jack's WhatsApp message to Mzi to get a sense of the passion for the project that Jack has.
"Corinthians Launches Blind Soccer Project. Reviving hope and confidence in these talented young people who have a passion for the game. Building a team that can represent SA at the Blind Championships in Birmingham UK 2023. #Impossible Is Nothing!"
Jack, incidentally, is a sports psychologist at the Deutsche Internationale Schule Johannesburg, and started the club with just five players in 2012. Corinthians now has over 80 players, including a girls' team. Eight players have gone on to represent the club at district level.
Hot Cares just loves what Jack has achieved and would like to help in some way. So, we're going to purchase soccer boots and kit for the team, to the value of R5000!
If you have a programme you'd like to partner with Hot Cares on, or want to alert us to a particular story, please send an email to info@hotcares.co.za.
​