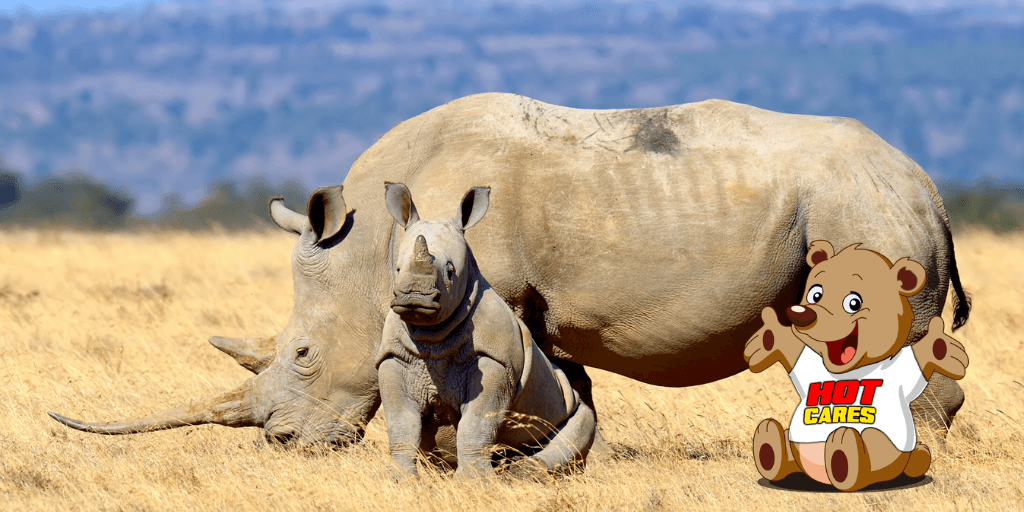 HOT Cares Contributes to World Rhino Day
"A Rhino for a Rhino!"
That's the appeal from the organisers of World Rhino Day, which takes place on 22 September.
"Rhinos are on our R10 note, and to make it simple we are asking people to donate 'a rhino for a rhino' or as many 'rhinos' as they wish to donate," says Helen Lunn, on behalf of World Rhino Day.
To mark World Rhino Day, the organisers have embarked on a campaign to purchase as many anti-poaching cameras as possible, to help protect South Africa's rhinos.
The majority of the country's rhinos are now found on private reserves and the owners of these reserves receive no financial assistance.
"The monthly costs of anti-poaching strategies are pushing more and more reserve owners over the edge, with a very basic no-frills two-man anti-poaching team costing approximately R36,000 a month," says Lunn.
Covid-19 has obviously had a big impact on the ability of these reserve owners to afford to continue carrying the cost of protecting rhinos.
On top of that, the release of over 80 convicted poachers from prison to protect them from Covid, along with the economic hardship and loss of jobs experienced in rural areas, has translated into a massive increase in poaching since the start of 2021. Limpopo Province alone has experienced a 200% increase in poaching.
That's one of the reasons why 'Rhino Connect', 'Baby Rhino Rescue', 'Wildlife Protection Solutions', and 'The Publicity Workshop' have come together to run the World Rhino Day campaign.
The ideas is to raise as much money as possible to buy motion-activated cameras to install on selected reserves. A full installation of one camera costs R7,000, but for reserves to be effective they need a number of cameras installed, based on their topography and size.
The goal is to raise enough money to buy a minimum of 50 anti-poaching cameras, which translates to R350,000.
"We know that there is huge economic distress across the globe and you may be asking why are we still banging on about rhinos when clearly the war on poaching seems to almost be a lost cause?", says Lunn. "The answer is simple. Rhinos are key in the fight against climate change. They are a keystone species and are far more than creatures with valuable horns on their face. They make it possible for each and every one of us to breathe and survive, and the people who are protecting them desperately need our help."
Hot Cares supports World Rhino Day and will be donating R10 000 towards it.
If you would like to make a donation, send an email to info@hotcares.co.za.