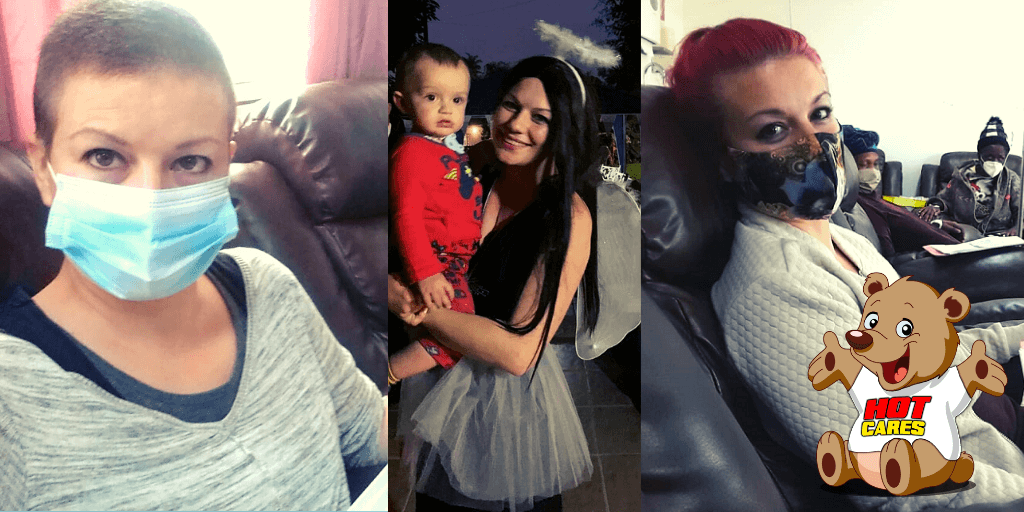 HOT Cares Helps Place New-Born Baby in Crèche for Cancer-Stricken Mother
Hot Cares receives so many requests and stories that tug at the heartstrings, particularly those that involve children.
On this occasion, it's the child of a cancer victim.
Nicole Graham has experienced the joy of having her first child, but that joy has been overshadowed by her diagnosis with pregnancy-associated breast cancer (PABC).
Nonetheless, she is soldiering on and focusing on getting healthy again, along with looking after baby Mark, and that's why she got in touch with Hot Cares.
"He is my life and joy and I have been waiting for him for a very long time," says Nicole, who is a single mother. "God blessed me with a child, but not long after having him I fell ill and began experiencing great pain. I was shocked and devastated when I was diagnosed with PABC."
Unfortunately, due to her financial situation, Nicole is not on medical aid and is currently undergoing treatment at Charlotte Maxeke Hospital. But, it's been a scary experience for her, because she has missed vital treatments, due to the fire that ripped through the hospital in April.
"I have an amazing family who help in any way they can, but because of Covid no-one has enough money to help me financially," says Nicole. "My biggest need is to be able to send my son to crèche for the next six months while I'm having this treatment. It is taking its toll on me physically – apart from the normal side effects of chemo, my body has been having terrible allergic reactions. This isn't just a physical battle, but a mental and emotional one."
Our hearts go out to Nicole and Mark, and Hot Cares wants to do whatever it can to ease the stress on Nicole during this difficult time. As a result, Hot Cares will be covering Mark's creche fees for six months.
We hope that will lighten the load, even if it's just in a small way.
Hot Cares wishes Nicole all the best and insist that she gives us a call after she's "rung her victory bell!"
If you would like to make a donation to Nicole and Mark, send an email to info@hotcares.co.za.