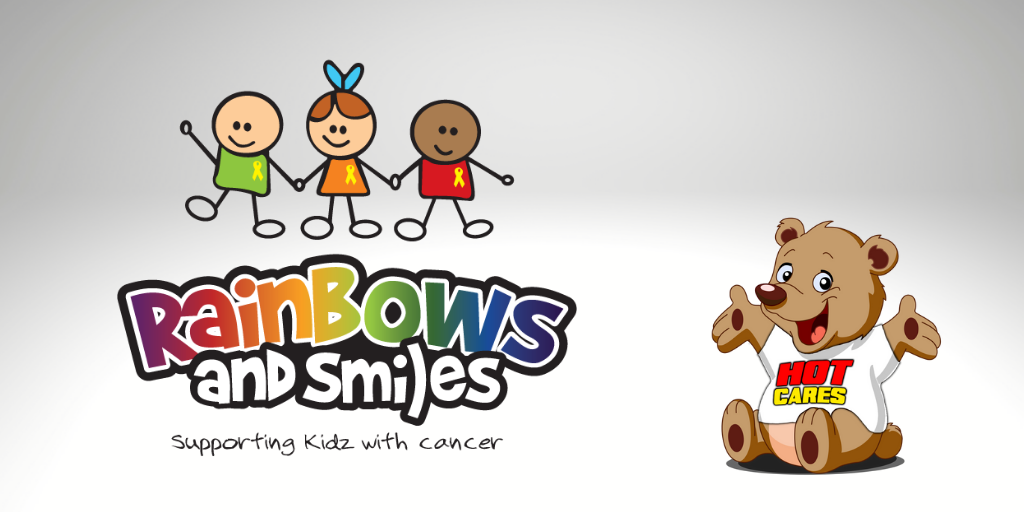 HOT Cares Connects Rainbows & Smiles with Dis-Chem Foundation for Childhood Cancer Awareness Month
Roughly 800-1000 children in South Africa are affected by cancer every year, but nearly 2000 die before they are even diagnosed.
That's a startling statistic, but steps can be taken to reduce that number.
Leading the charge is Rainbows and Smiles, founded by Bonni Suckling, who sadly lost her six-year-old son Jed to brain cancer. Bonni has since dedicated her life to assisting children from previously disadvantaged communities who have cancer.
Rainbows and Smiles is run by passionate individuals directly affected by childhood cancer. Every volunteer within the organisation has a personal story, and they assist with social and financial support, including working throughout the Covid-19 pandemic and focusing on the immediate and urgent needs of their oncology families. For example, providing food parcels, seeing to day-to-day needs, funerals, transport, airtime, data etc.
Hot Cares recognises the fantastic and essential work done by Bonni and her team and is an existing supporter of Rainbow and Smiles. That includes playing a facilitation role and connecting the organisation with corporates interested in putting their weight behind Rainbows and Smiles.
On this occasion, it's the Dis-Chem Foundation that is pledging its support, at a time when it is most needed, with September being Childhood Cancer Awareness Month.
"Gold September is an annual campaign worldwide to raise awareness of childhood cancer," says Bonni. "Childhood cancer remains a leading cause of mortality in children. It is imperative that children are diagnosed early for effective treatment, which can translate into favourable outcomes and improved overall survival. Many factors are responsible for delays in childhood cancer, including the child's age, family's socio-economic status, parental educational level, distance of residence from the hospital, cancer type, site, and stage. Our survival rate is just over 50%, but we believe that through education and awareness we can assist medical professionals in working towards a more favourable outcome for our children."
The Dis-Chem Foundation will be providing Rainbows and Smiles with an instore account valued at R7 500 a month for 12 months!
You may be wondering how else people can help Rainbows and Smiles?
"Please like and follow us on our social media platforms, contact our team via WhatsApp on 083 460 0999, and help advocate, raise funds, join our fund-raising events, and just get involved," says Bonni. "We encourage the community to be a voice of for our children this September."
Alternatively, send an email to info@hotcares.co.za